Game related Questions & Answers
Where can I find my friendcode?
When you start the game, you will see your friendcode at the loading screen before you click play, or you can find your friendcode in the game by clicking on the Social button
How can I get more gold in the game?

You can buy currency in the game

You can earn currency in the game by finishing rewards, either in-game achievements, via videos or via the offer wall

Join the Sparkling Society newsletter

Like the Sparkling society Facebook Page and check our giftcodes

Follow us on Instragram or Twitter to find some extra giftcodes

Collect the gold that pops up in balloons above pedestrians
My happiness % is very low, how do I increase it?
Happiness is important to get the city balanced. When you add commercial buildings or decorations the happiness will increase.
How do I build a train station? My train disappeared?
Video: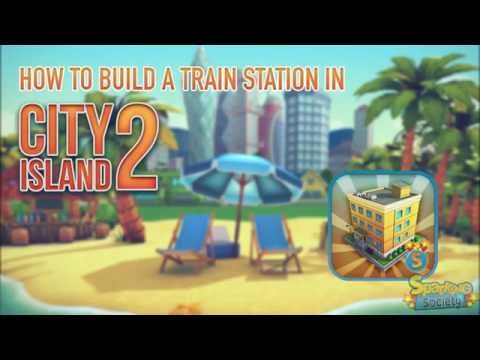 Billing related Questions & Answers
I did not receive my purchase, what should I do?
We are so sorry for the inconvenience! Please send your (1) Google Confirmation and your (2) friendcode to
[email protected]
I watched videos or I bought something via Offer wall (Tapjoy, Fyber, Supersonic, NativeX) but I didn't get my reward
Are you sure you played the apps for a while, which is required to get the reward? Anyway, I'm sorry to see that you are having problems with the offers in our application. They are provided by a company called Tapjoy and they have a Support system in place for cases like this. Their staff is more than happy to investigate any issues pertaining to these advertisements. The easiest way for you to get a hold of Tapjoy is through the support links which they provide in each of their platforms. If you are using the in-app version of the Marketplace, you can reach them through the "Missing Points?" link at the bottom of their list of offers. If you are going through Tapjoy.com, please go to the "Help" link at the bottom of any page after you log in. From there, the "Contact Support" button will allow you to submit your issue. No matter the route, your issue will get to their Support team who will respond to you as quickly as they are able. Sorry for the inconvenience. Thank you very much for understanding. PS If they don't resolve this in a week for you, let us know please!
[email protected]
I have red cash icons instead of green ones / my buildings do not provice me the correct profit
Games in the City Island series are about creating a "happy island". You need to keep the island balanced well. When you having red cash icons instead of green ones, it means that you haven't enough citizens that are employed. When you build more houses you will get more citizens and they all need to get a job. Fixing the balance of your island will result in more cash from the commercial buildings (green cash icons)
When are the 'sales' in the game?
That is a surprise!
Technical Questions & Answers
I want to transfer my city/game to a new device, is this possible?
We are really sorry, but unfortunately, currently in Android for our type of games it is impossible to transfer your game or rebuild a lost city. But if you send us both your old and new friendcode(s), I can lookup your game progress and purchases. You can send your friendcodes to
[email protected]
I found a bug/I am having issues in my game, where can I report them?
Please post it on the forum and check if we already know this bug/issue. If not, please post it on our forum and do not forget to provide us all the information you know and post your friendcode/playername in your message.
The moderators will help you and they will collect all the bugs and send it to the Admin.
My game will not start after the new update, what do I have to do? There are a few things that you can check:
1. Do you have enough memory on your device? – delete apps and pictures that you don't use to create more memory
2. Check which Android/iOS version you have, and check online of there are any problems with this version of Android/iOS
3. Go to the application menu / settings and empty the cache of the game
4. Be sure that you are running the latest version of the game
If you have checked it all…and the issue still persists, please
contact us
and send us (1) all the information about the issue, (2) your friendcode and (3) game title.
-
[email protected]
-
[email protected]
-
[email protected]
There are various ways in becoming a 'member'. In essence, a member is someone that joins the community, i.e. the "Sparkling Society". You can join / follow us at a number of places and channels. For the links, see below.
How can I be a member of the Sparkling Society?
Facebook.com/SparklingSocietyGames
This is the main facebook page to follow for new gifts, contests, general information for everyone who likes any of the Sparkling Society games.
For weekly FREE giftcodes, make sure to follow this page!
Facebook.com/CityIslandGame
(Android)
This is the game page for the Android versions of:
City Island
,
City Island: Winter Edition,
City Island (Premium)
Facebook.com/CityIslandGameiOS
(iOS)
This is the game page for the iOS versions of:
City Island,
City Island: Winter Edition,
City Island (Premium)
Facebook.com/CityIsland2
(iOS & Android)
This is the game page for the iOS versions of:
City Island 2
Facebook.com/CityIslandAirport
This is the game page for:
City Island: Airport,
City Island: Airport Asia
Facebook.com/CityIslandAirport2
This is the game page for:
City Island: Airport 2
Email newsletter
Receive one or two mails a week with a preview of the upcoming sales on all games, announcements and other news.
Sometimes we provide some extra free giftcodes as well
Twitter/SprklingSociety
Follow us on Twitter
Instagram: sparkling_society
Forum: www.sparklingsociety.net/forum